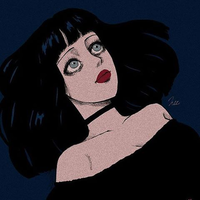 barbiedoll is from Las Vegas, Nevada, United States.
Seven Answers
Have you ever been drunk in public?
Yes, sadly. I've made a fool of myself countless times.
If you had to eat one thing from McDonalds, every meal for a week straight, what would you chose?
McNuggets with various sauces.
What is your favorite sport in the Winter Olympics?
Figure Skating.
Would you like to live to be 200 years old?
I don't even want to live to be 30 years old tbh.
What is the last book you read?
Starship Troopers
Who is your favorite stand-up comedian? Why?
undefined
If you could trade lives with anyone for a day who would it be and why?
Kylie Jenner