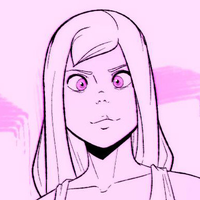 Vera is from Seattle, WA, United States.
Six Answers
If you could start a collection of one kind of item, what would it be?
Hundred dollar bills.
If you could rid the world of one disease what would it be?
Heart disease? I guess? That's the most fatal one isn't it?
What's the worst thing you ever did as a child and what was your punishment?
undefined
If you were president for the day, what one thing would you change about the country?
Who was president.
Do you think all dogs go to heaven?
Yes, and only dogs go there. Heaven is just dogs.
What do you think phones will be like in 10 years?
Smartphones kind of hit a wall designwise. I think they'll be largely the same, just more powerful.