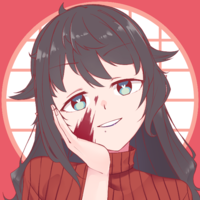 Cortlyn1211 is from Toronto, Ontario, Canada.
Six Answers
What was your favorite color or Crayola crayon growing up?
Purple. It smelled like grapes.
If you could choose your age forever, what age would you choose and why?
22. My body hurt less. I'm assuming I keep mentally aging and like. All the changes I force on my body will keep occurring, just my body wont get older? 22. Nice decent age.
What is the funniest movie you have ever seen?
I dunno. Probably enter the florpus? I don't watch too many movies.
Which Disney princess do you find to be the most attractive?
Aren't they all like at the oldest 16?
Describe the worst haircut you've ever had.
Bowl cut.
If you had to eat one thing from McDonalds, every meal for a week straight, what would you chose?
Fries. Biggest size available and then plus one.