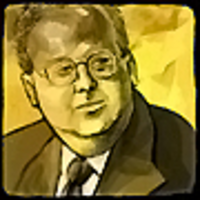 Madhouse is from Seabrook, Texas, United States.
Five Answers
What do you think phones will be like in 10 years?
Not awfully different from now - I think we, as a society, just LIKE having a little brick that fits into our pockets and purses. But I'm sure Apple will doggedly insist on slimming them to the breadth of an American dime.
Would you rather be a judge or a lawyer?
Well, I'm an idiot, and the lawyers I know are all from movies, spending their non-lawyering time doing cocaine, so probably a lawyer.
Whats your favorite viral YouTube video?
Me, I'm tight as FUCK! https://www.youtube.com/watch?v=IYBmSpDOgi4
If you were in a witness protection program, what would be your new name and where would you go?
I'd live as an Amish man in Ohio. But my name would be Slothful Jebediah, and I would be the shame of the village.
How many slices of pizza are you capable of eating in one sitting?
The entire goddamn pizza bitch