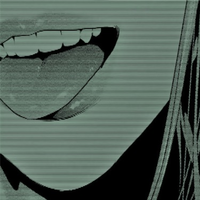 solo is from Sin City, California, United States.
Five Answers
What was your favorite color or Crayola crayon growing up?
It used to be a very specific shade of Prussian Blue, somewhere between that and Navy Blue.
What was your first CD and when did you get it?
A bootlegged copy of Steely Dan's Countdown to Ecstasy, when I was around 12-13. Still one of my favorite tracks!
Whats the worst job you've ever had?
Construction contracting, specifically during my first year in university. I came back to my dorm covered in bruises and cuts far too often to be healthy.
What would you do if you were the lone survivor of a plane crash?
Probably check the area for any survival kits or functioning radios. If we were in a remote area with nothing left, I'd probably find a comfortable position to die in and take a nap.
What is the strangest thing you've ever eaten?
Dogmeat.